Lance has been the Solutions Architect for Managed Services here at GCS since June of 2017. Before he was here at GCS he worked teaching kids how to build Lego robots/Vex robots.
Before I moved to Austin I taught kids how to work in a team to build and control Lego robotics. How to program, how to make them fast vs. slow, how to make them stronger and not come apart.
He has been reading the Takeshi Kovaks books here recently, and binging on the Netflix series Altered Carbon. Lance also tried snowboarding for the first time in February of this year and loved it, but his next "bucketlist" item is skydiving – adrenaline junky much?!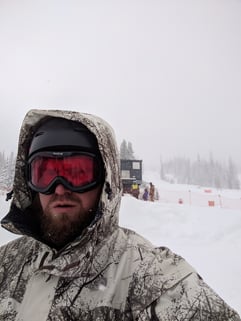 He has been known to laugh on roller coasters and his personal motto is "laugh, because it's better than crying." Which makes more sense now. His nickname from high school is "Splinter" – yes from TMNT. He has one cat, Chloe, who is 12 yrs old.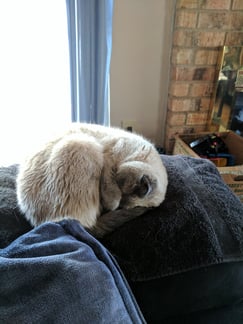 His hero is his Grandfather: he worked his entire life to take care of his family.
He is an ARMY Vet, was stationed in Germany for almost 4 years. He was a Master Plumber, a Truck Driver, a mechanic and a Rancher. Plus other things, but those are the main things he did off and on through his life. (far right)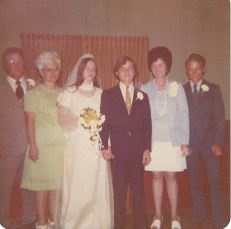 Lance's Favorite Band? Blue October. He's seen them at least 5 times.
His one deserted island item: a pregnant goat. Srsly.
Well look at it this way. She would be producing milk, and goats eat trash over things that I would need to be eating and so it just seems like a win, plus when the baby is born now I have some meat to eat possibly.